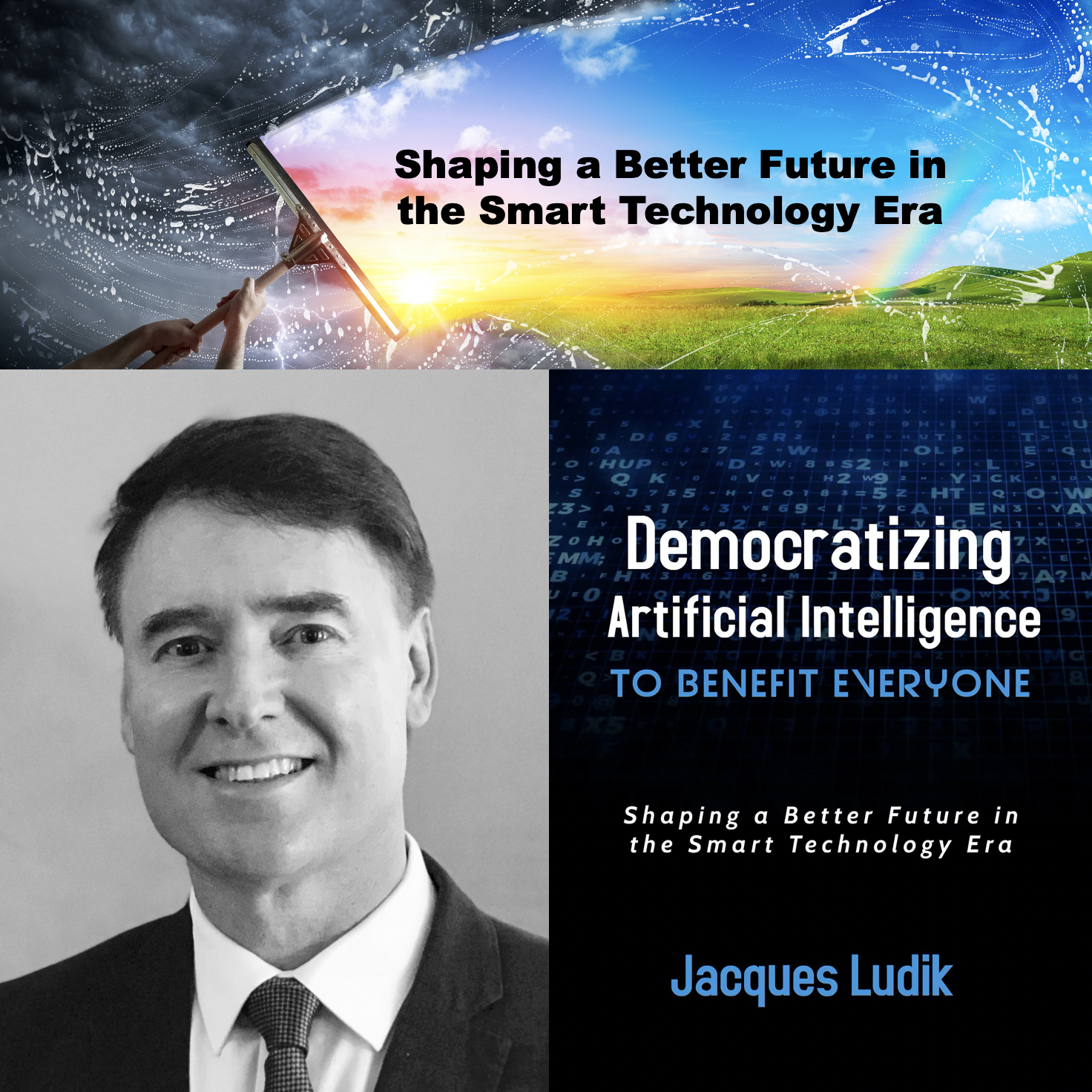 Conversations, presentations, and readings about democratizing smart technology such as Artificial Intelligence to benefit everyone and reshaping our civilization for beneficial outcomes and a better future in the Smart Technology Era. It takes us on a holistic sense-making journey and lays a foundation to synthesize a more balanced view and better understanding of smart technology, its applications, its benefits, its risks, its limitations, its progress, and its likely future paths. Our current civilization is on a problematic trajectory where we struggle with sense-making, meaning-making, wealth gaps, job loss, catastrophic risks, discrimination, data abuse, bias, human agency, dependence lock-in, institutional decay, disorder, and destabilization of society. We need visionary leadership, collective sense-making, wisdom, and practical actions to ensure that humanity and our civilization is moving in the right direction as we work towards unlocking the tremendous potential of smart tech.
Episodes
Monday Jan 03, 2022
Monday Jan 03, 2022
46. Addressing Bias and Discrimination in Artificial Intelligence
Extract from Chapter 11 "Democratizing AI to Help Shape a Beneficial Human-centric Future" in "Democratizing Artificial Intelligence to Benefit Everyone: Shaping a Better Future in the Smart Technology Era" - authored and narrated by Dr Jacques Ludik https://jacquesludik.com
See https://jacquesludik.com/books-2/ for details about the book.
The Kindle and Paperback versions of the book Democratizing Artificial Intelligence to Benefit Everyone has recently been updated and can currently be obtained via the following Amazon marketplaces: United States, United Kingdom, Canada, Germany, France, Spain, Italy, The Netherlands, Japan, Brazil, Mexico, Australia, and India. https://www.amazon.com/Democratizing-Artificial-Intelligence-Benefit-Everyone-ebook/dp/B08ZYW9487/
Audiobook available on many audiobook marketplaces world-wide such as: Audible, Apple Books, Audiobooks.com, Google Play, SCRIBD, Libro.fm, Downpour, Nook, Kobo, Chirp Books, AudiobooksNZ, MLOL https://www.audible.com/pd/Democratizing-Artificial-Intelligence-to-Benefit-Everyone-Audiobook/B09LNL4JHC
Video: https://youtu.be/ljEkl8WqyHg
YouTube channel: https://www.youtube.com/channel/UCRdG_cB69R0tzRRdURTg5jw
Podcasts: https://jacquesludik.com/podcasts/
Spotify: https://open.spotify.com/show/1mozteqpuyVqu2RdanLEHU
Website: https://jacquesludik.com